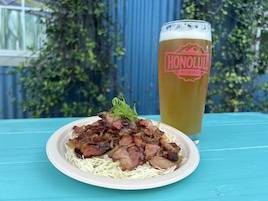 Using one of our best selling beers Kewalo's Cream Ale by adding it to a house made marinade with pork butt, smoked for 4 hours, sautéed with onions tossed in oyster sauce, sitting on a bed of shredded cabbage, topped with green onion curls.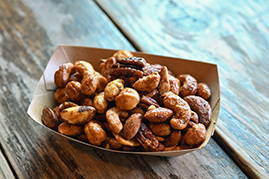 Mixed nuts candied with our South Shore Stout and a hint of curry. So good your going to order a refill!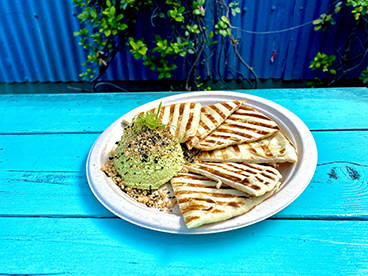 We took local flavors to create an edamame humus filled with garlic, shoyu, sesame oil, and tahini, all the the flavors we love here in Hawaii. Topped with furikake, toasted mac nuts, green onion, and served with warm naan bread.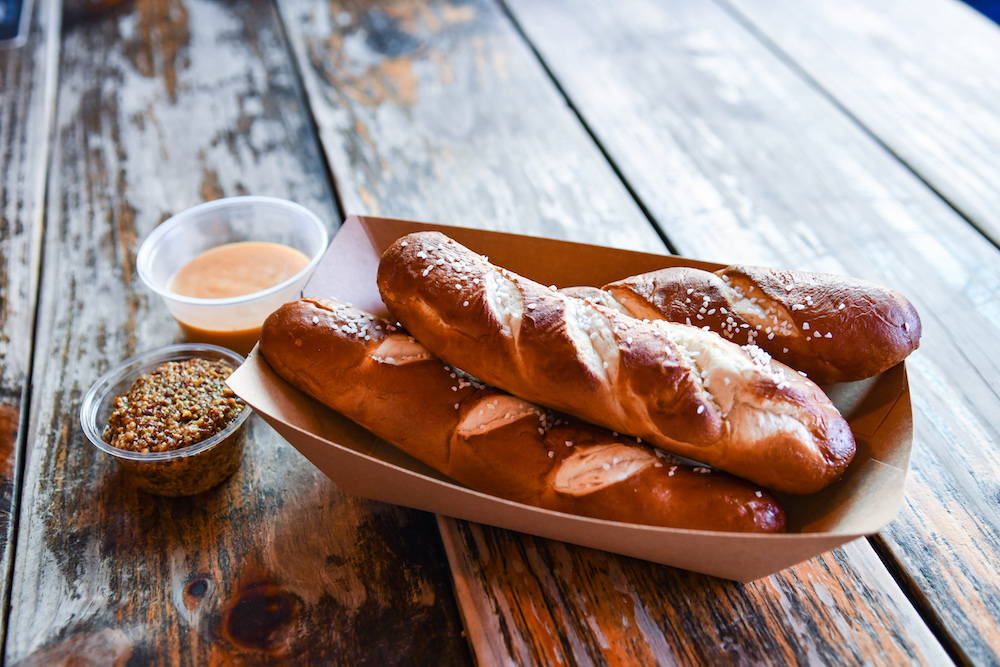 Bavarian Soft Pretzels $10
Served straight from the oven with our house-made South Shore Stout mustard. *Add a side of beer cheese fondue made with our Point Panic Pale Ale for an additional $3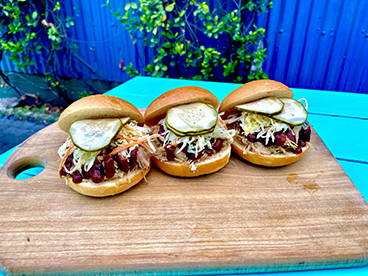 Kalua pulled pork, topped with a house made Kansas City style BBQ sauce, house made coleslaw, sliced HBW beer pickles and served on mini brioche rolls.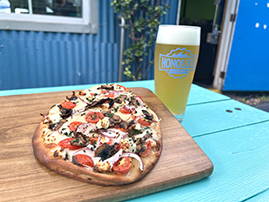 Naan topped with toum (Lebanese garlic sauce), house made beer ricotta, whole milk mozzarella, parmesan, cherry tomatoes, button mushrooms, red onions, fresh basil and parsley then baked to yummy perfection. Guaranteed to satisfy any cheesy veggie lover!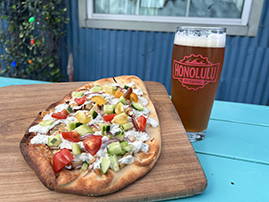 The Deconstructed Chicken Gyro $15
Nann bread topped with whole milk mozzarella cheese, House marinated chicken, Red onion. Baked to perfection finished with creamy tzatziki sauce, Cherry tomatoes, and cucumbers.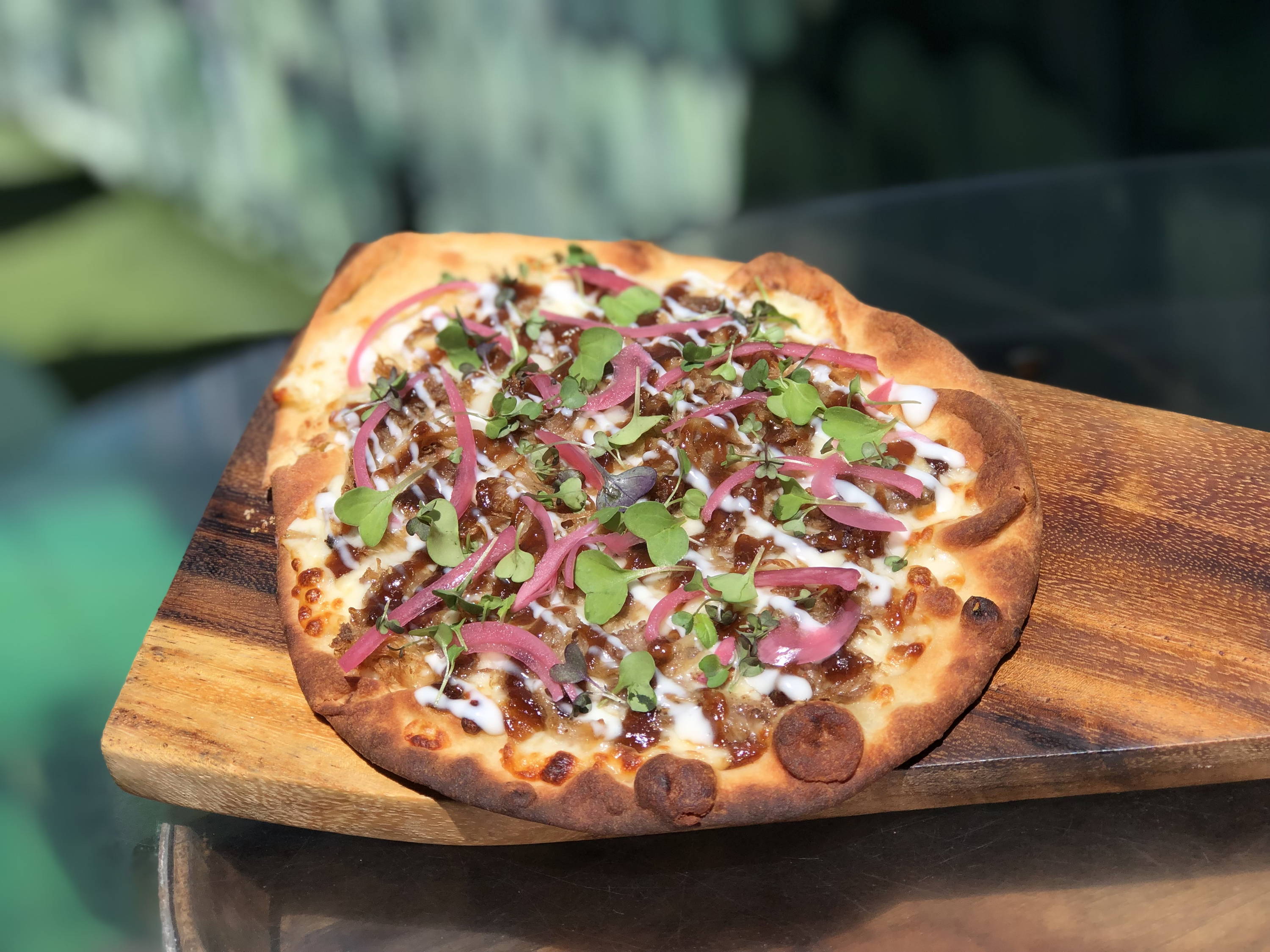 Porky Coco Crazy Flatbread $15
HBW will be making you go Coco Crazy for this flatbread. Naan bread topped with whole milk mozzarella cheese, oven roasted Kalua Pig, drizzled with house made hulihuli sauce and then baked to perfection. It is finished off with a pineapple coconut sour cream, pickled red onion, and Mari's Garden microgreens.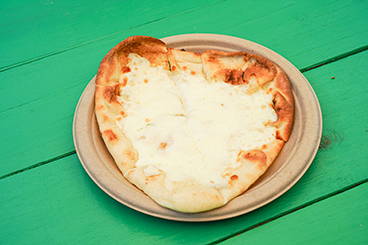 Naan bread topped with whole milk mozzarella.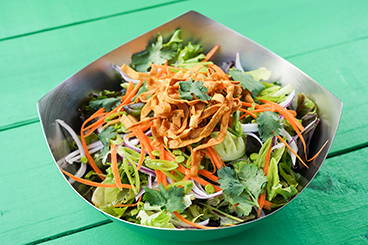 Asian Persuasion Salad $16
A tantalizing salad built on a bed of local Waipoli mixed greens with cilantro, red onion, carrot strips, and crisp sugar snap peas. Tossed in a house-made miso-tahini vinaigrette and topped with crunchy wonton strips. A cool crisp salad that's perfect for summer.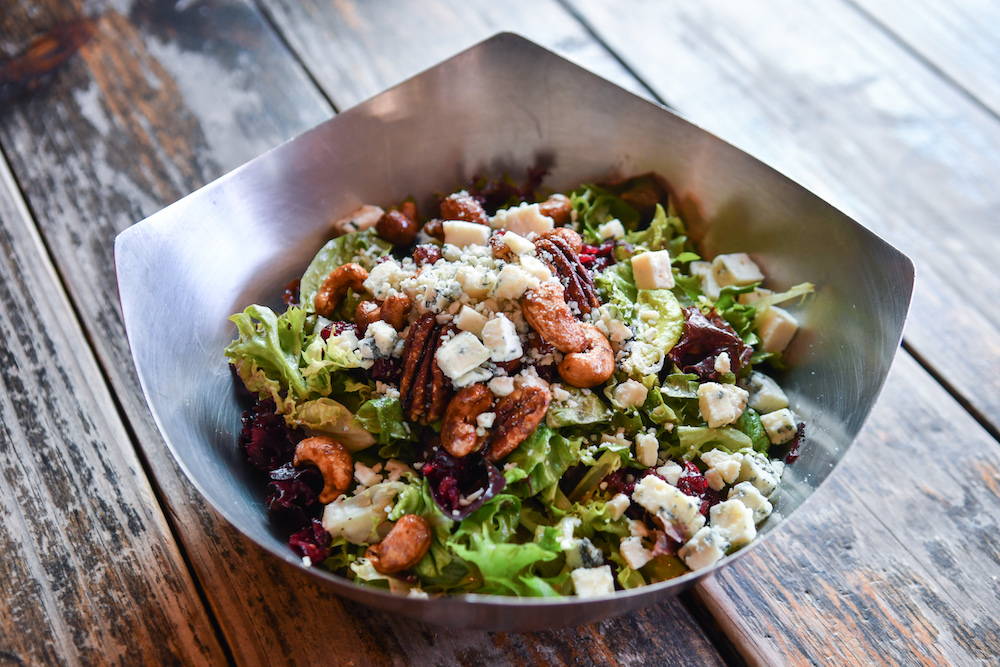 Waipoli mixed greens, house-made candied nuts, dried cranberries, blue cheese with our house-made balsamic vinaigrette.

Add Grilled Chicken Breast to any salad for an additional $5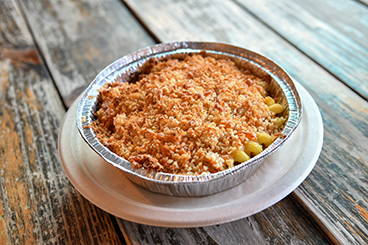 Beermade Mac & Cheese $14.50
Cavatappi noodles with our Point Panic Pale Ale cheese sauce and a crunchy panko topping baked to perfection.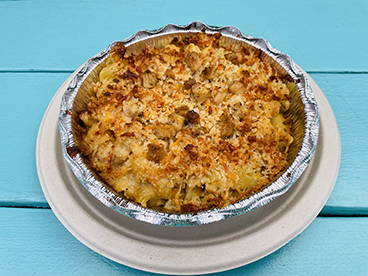 Beermade Chicken Mac & Cheese $16.50
Our traditional beer made mac & cheese loaded up with pieces of grilled marinated chicken.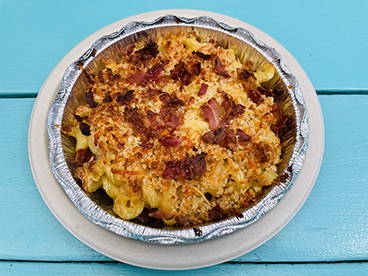 Beermade Bacon Mac & Cheese $16.50
Our traditional beer made mac & cheese loaded up with pieces of delicious smokey bacon.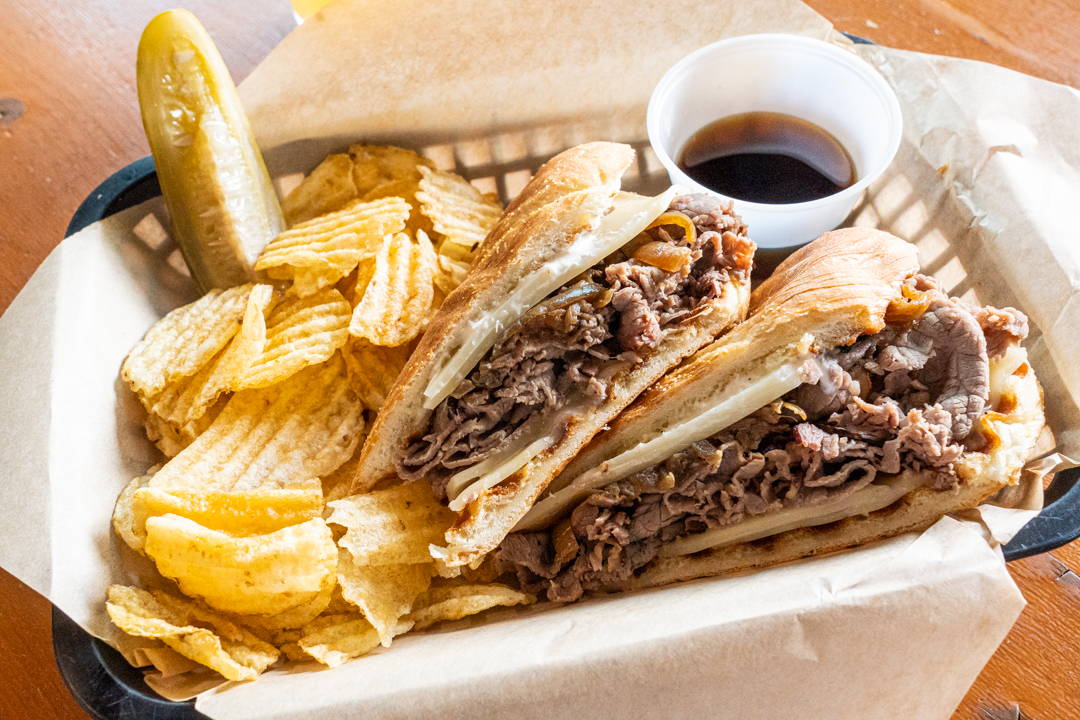 Smokem Beef Dip Sandwich $18
Thin slices of smoked pit beef served on a toasted stadium roll with lightly melted swiss cheese, caramelized onions and a creamy horseradish sauce. Served with a side of au jus.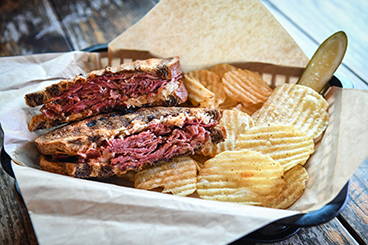 South Street Pastrami Reuben $18
A 1/4 lb. of gourmet shaved pastrami, swiss cheese, sauerkraut, and russian dressing on marble rye.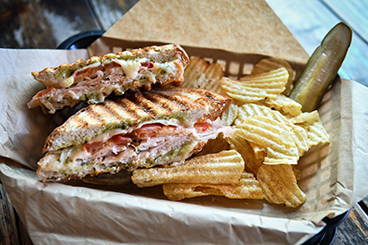 A 1/4 lb. of smoked turkey breast with Olakai sea asparagus pesto, havarti cheese, sweet onion, and tomatoes on roasted garlic batard.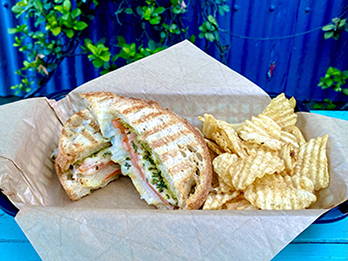 Havarti cheese, sweet onion, tomato and our house made Olakai sea asparagus pesto on locally made roasted garlic batard.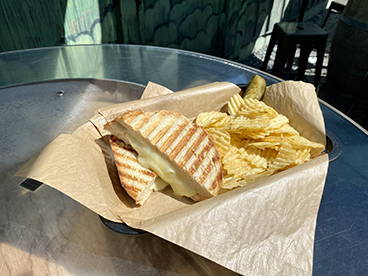 Kids grilled cheese sandwich made with garlic batard bread and havarti cheese.
All sandwiches are served with a side of kettle chips and a house-made beer pickle spear. Substitute chips for a side salad $1.50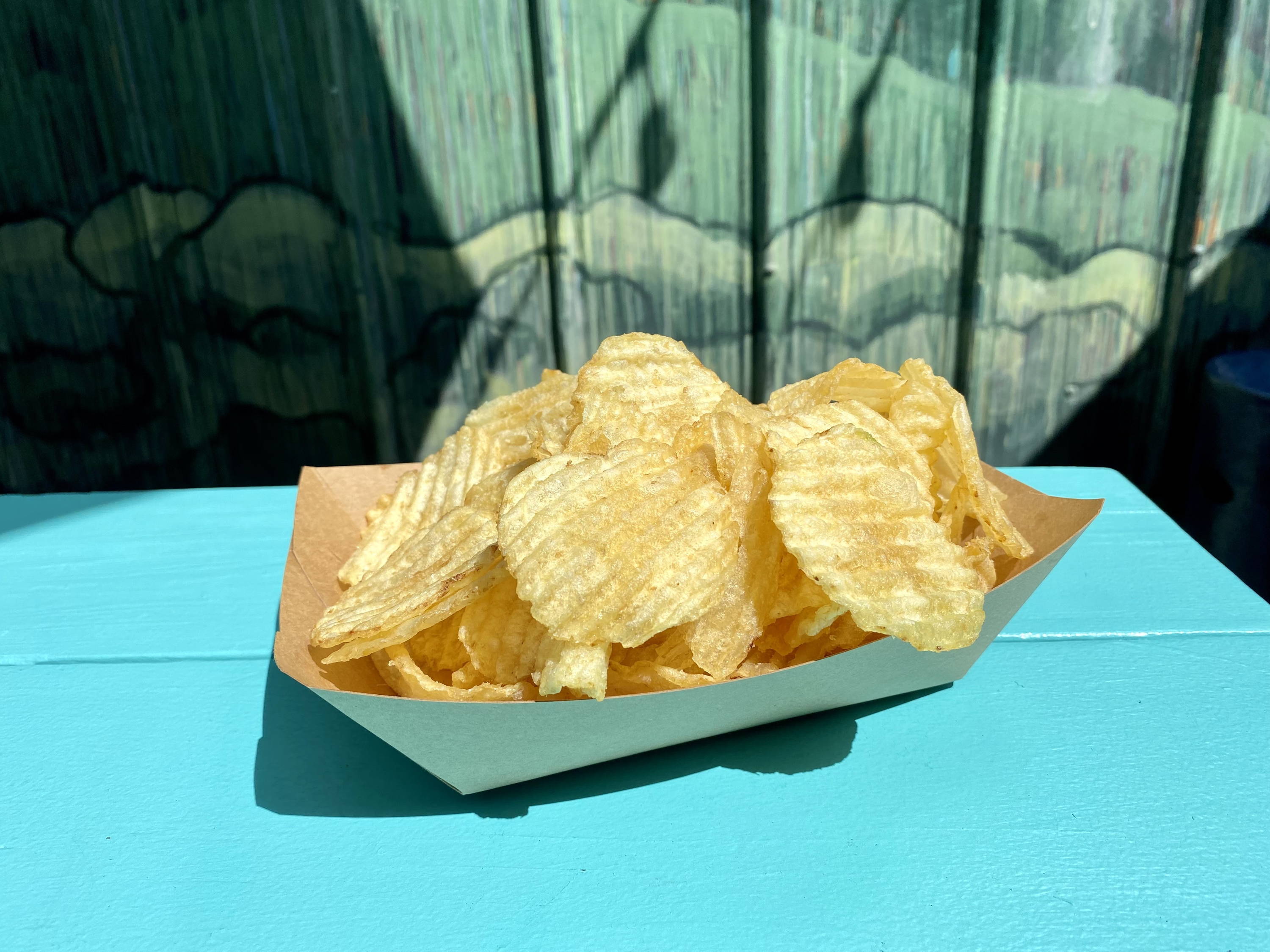 Side kettle chips

Small $2
Large $3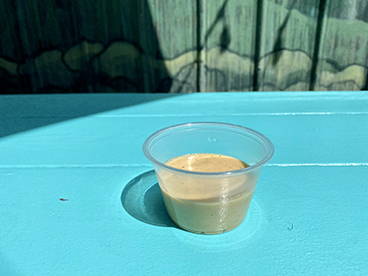 Side salad with mixed greens and carrots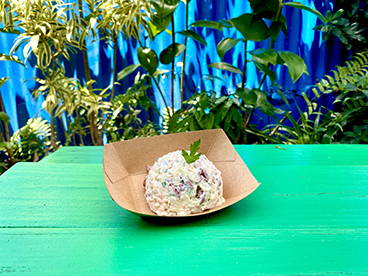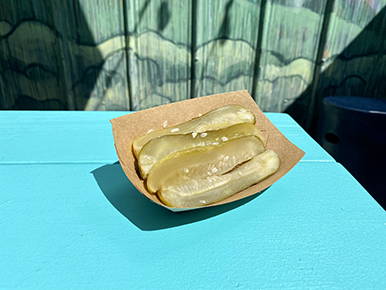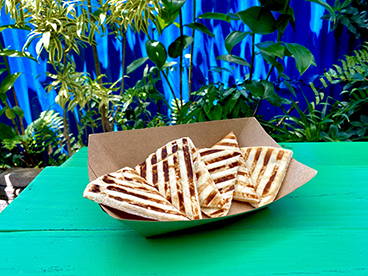 Side flatbread grilled warm
House marinated grilled chicken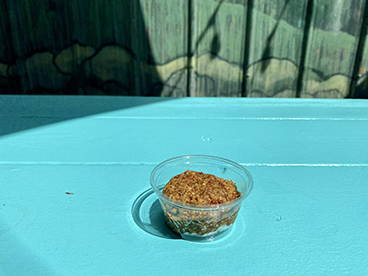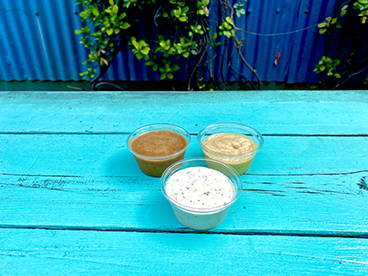 House made dressings Balsamic vin, miso-tahini vinaigrette
**CONSUMER ADVISORY
Consuming raw or undercooked foods may increase your risk of food borne illness
*There will be a $2.00 charge for any food item changes or substitutions on the menu