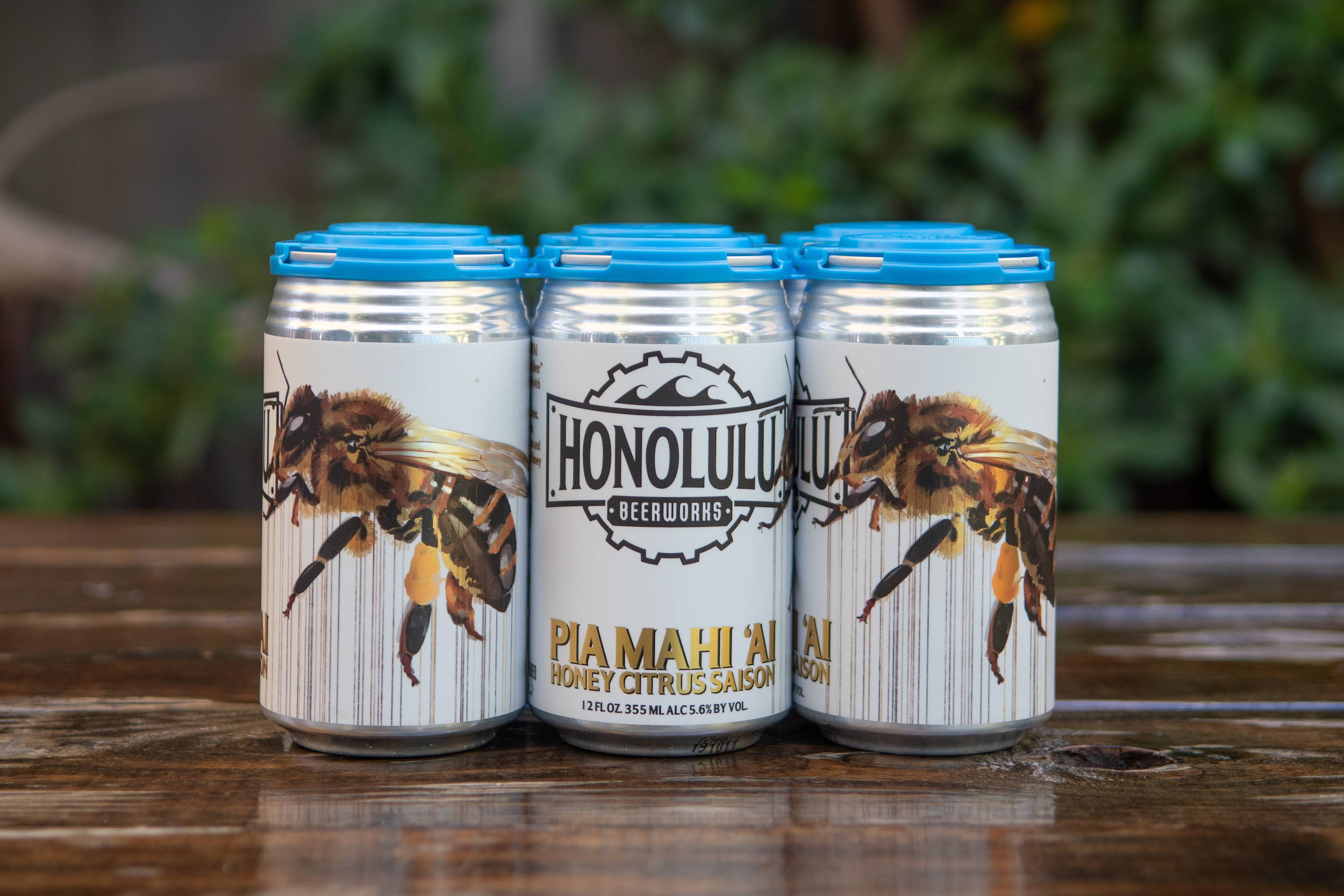 Ale brewed with oranges, lemons, limes, tangerines, lemongrass and big island honey
Our signature saison, the Pia Mahi 'ai (Farmers Beer) is a tribute to the farmers of Hawaii and our take on the classic Belgian farmhouse ale style.

This unfiltered ale is brewed with 30% wheat, which helps provide a gentle smoothness and a wonderful cloudy appearance. Bright, refreshing and satisfying, we've captured Hawaii's sunshine in a glass.

Flavor Profile:
Brewed with locally grown oranges, tangerines, lemons, limes, lemongrass, and Big Island Honey, Pia Mahi 'ai explodes with fresh, pungent citrus and spice aromas that follow through in the taste. Our house saison yeast creates complex flavors of allspice, clove, and a slight peppery finish.
Hops: COLUMBUS
Malts: GW 2 ROW, WHITE WHEAT
2017 International Beer Cup - Japan Silver Medal Winner
2019 Hawaii Craft Beer Awards Silver Medal Winner
2019 Hawaii Craft Beer Awards Bronze Medal Winner