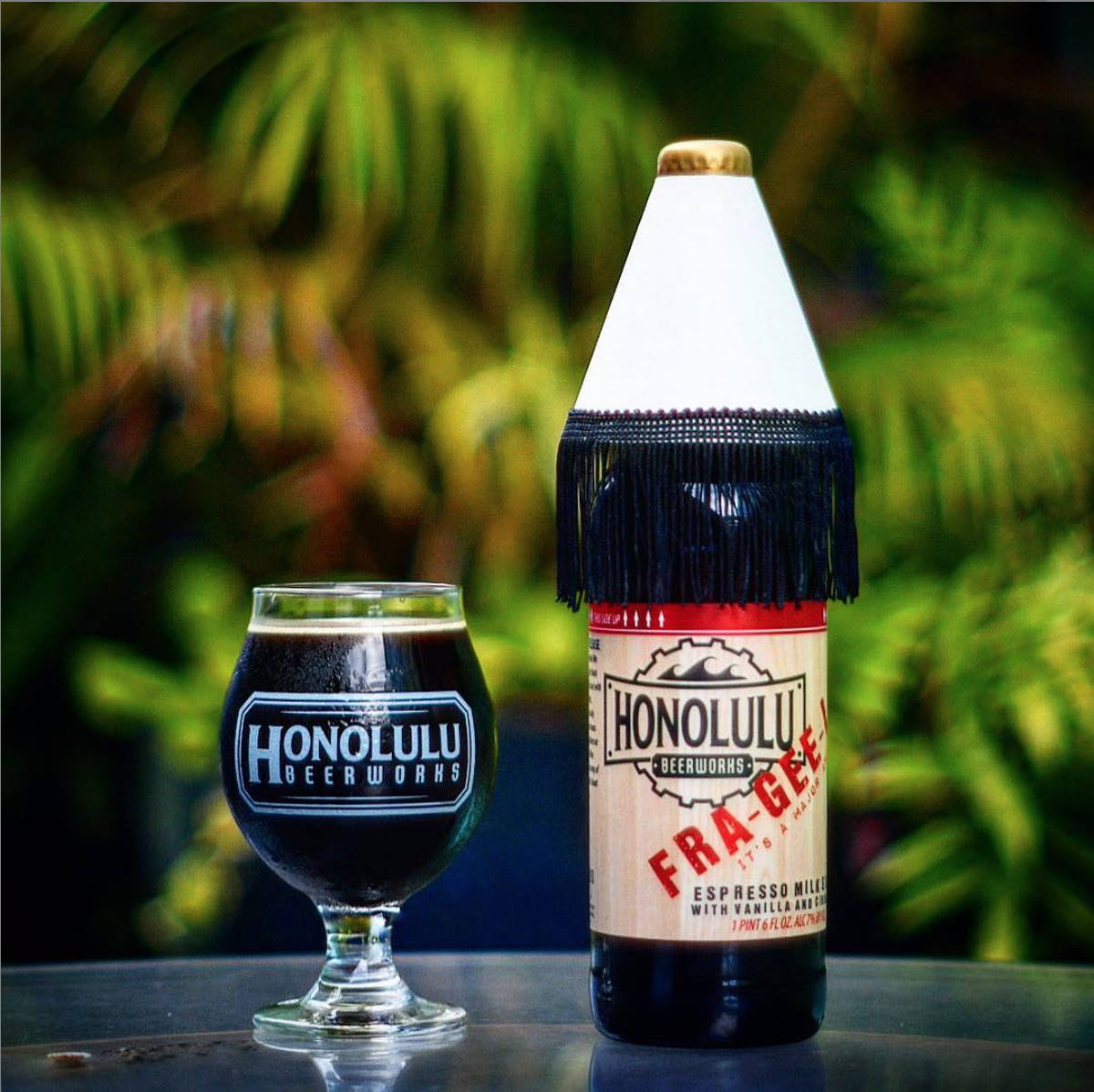 It must be Italian! We have made a jet black espresso milk stout with a healthy dose of cinnamon sticks, vanilla and coffee from our neighbors at Koko Crater Coffee Company. Too many of these and you'll shoot your eye out!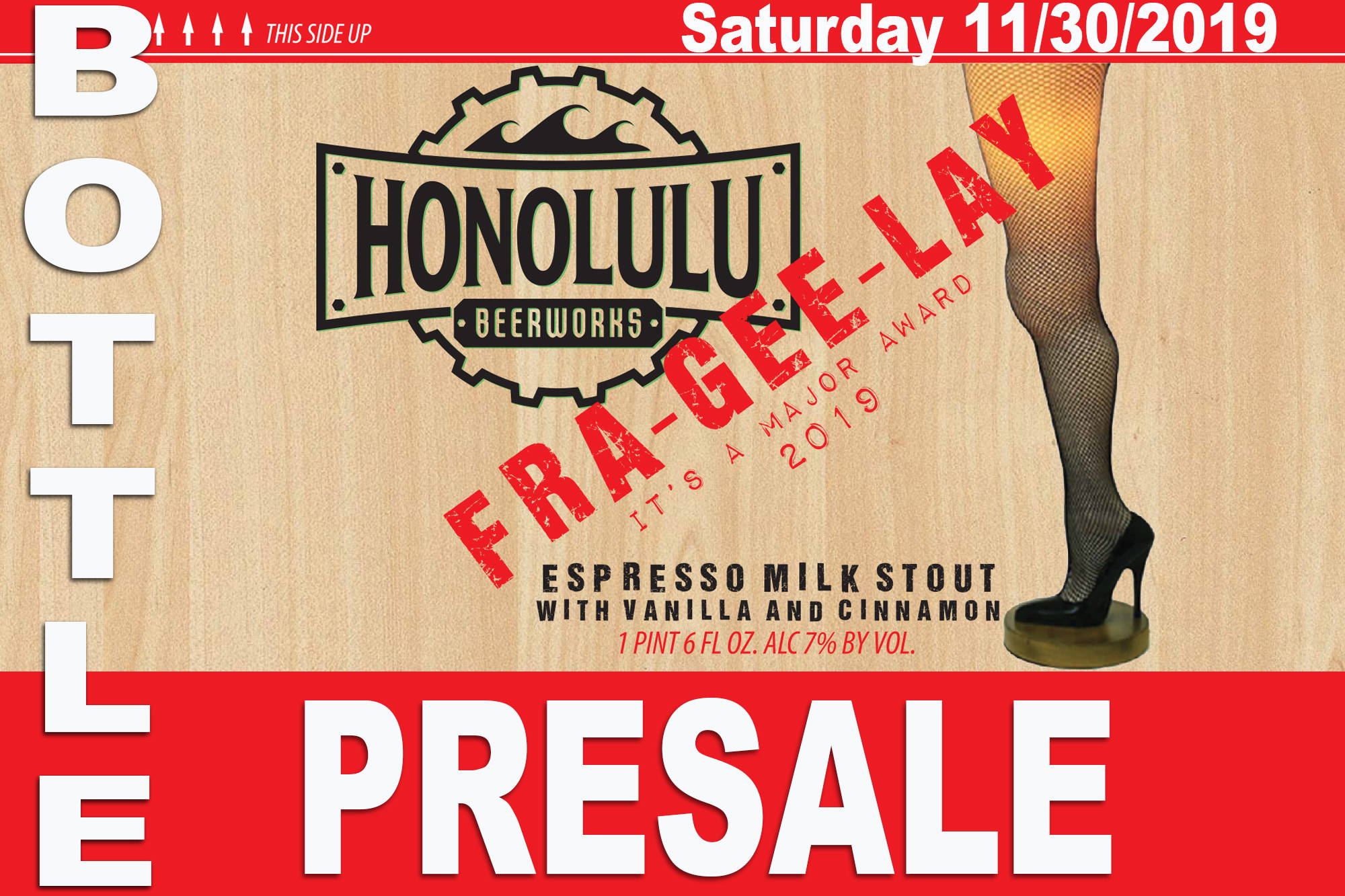 Beginning 11/30/19 inquire with any server or bartender at the pub to pre-pay for the new Fra-Gee-Lay bottle.
Presale price: $22
Retail price: $24
Redeem by bringing your receipt to the bar from 12/2-12/24.
Cheers!